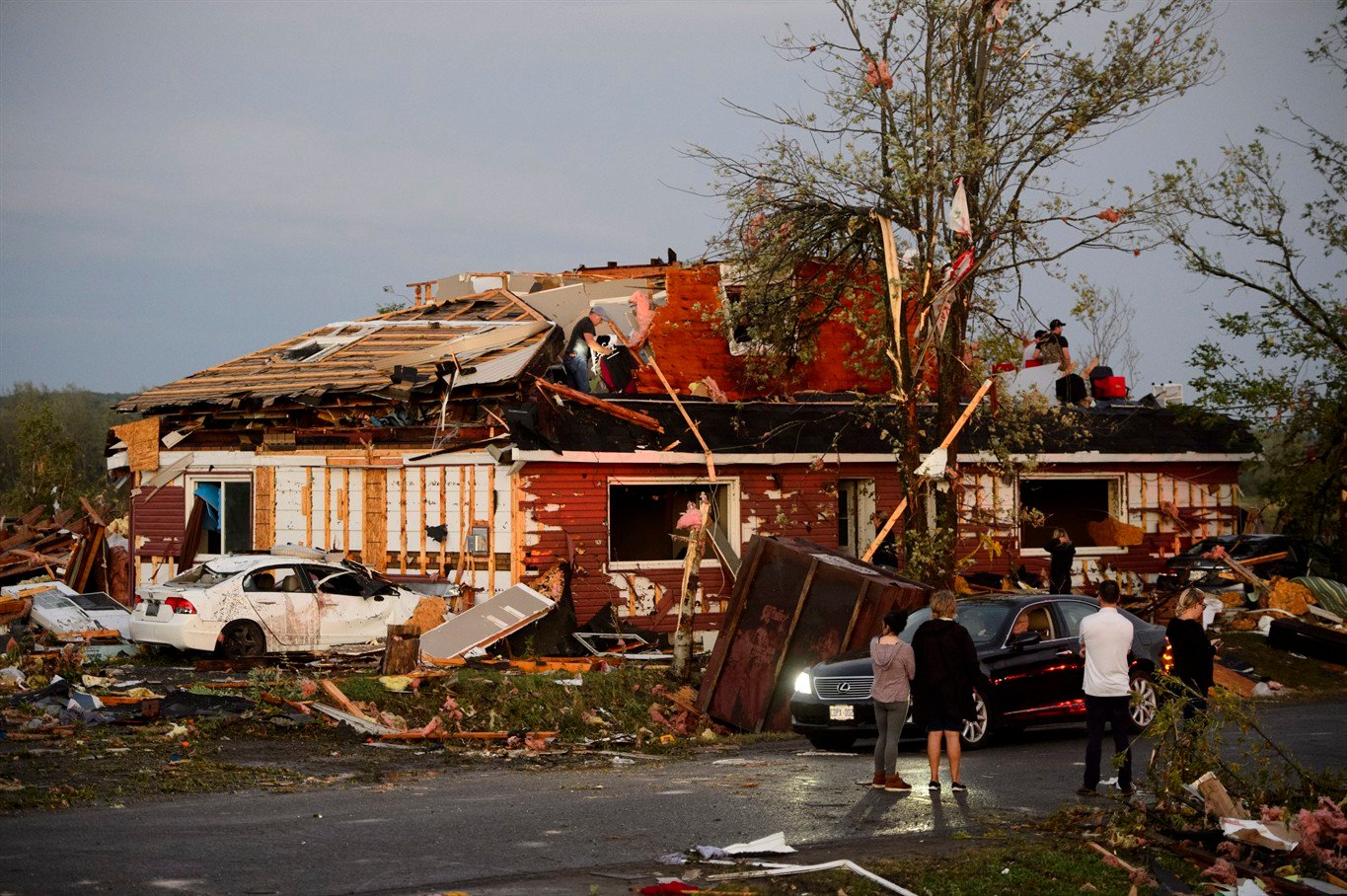 Ok, so maybe "tornado insurance" isn't an actual thing - and if some person comes to your door trying to sell it to you, probably don't buy it.

However, when two tornadoes hit the Ottawa/Gatineau region on Friday, many residents emerged from their shelter to find their vehicles ravaged by the storm. With cyclonic winds hitting about 260 km/h in some regions causing blown out windows, falling trees and even blowing cars over on their sides - many residents of Dunrobin, Nepean and Gatineau were left wondering about their car insurance.
I have good news and bad news for you. The good news is that car insurance containing protections against this type of damage are very common in Canada - especially if you car is financed or leased. Comprehensive coverage, or coverage that includes "all perils" should cover the major damages that occur in a tornado including wind damage, fallen trees and broken windows. The policies should cover your vehicle against a fallen tree regardless of who's property the tree originated. You will be required to pay your deductible for these damages if you have a deductible built into your policy. Questions about specific policies should be brought to your agent.

The bad news is - your basic minimum coverage required by law will not. In Ontario, minimum coverage simply covers collisions for which you are at fault. They are meant to protect other drivers on the road from you - not the other way around.
If you need to find out details of your insurance policies and what they cover you can find the information easily online, within your paperwork, or by calling your agent directly.