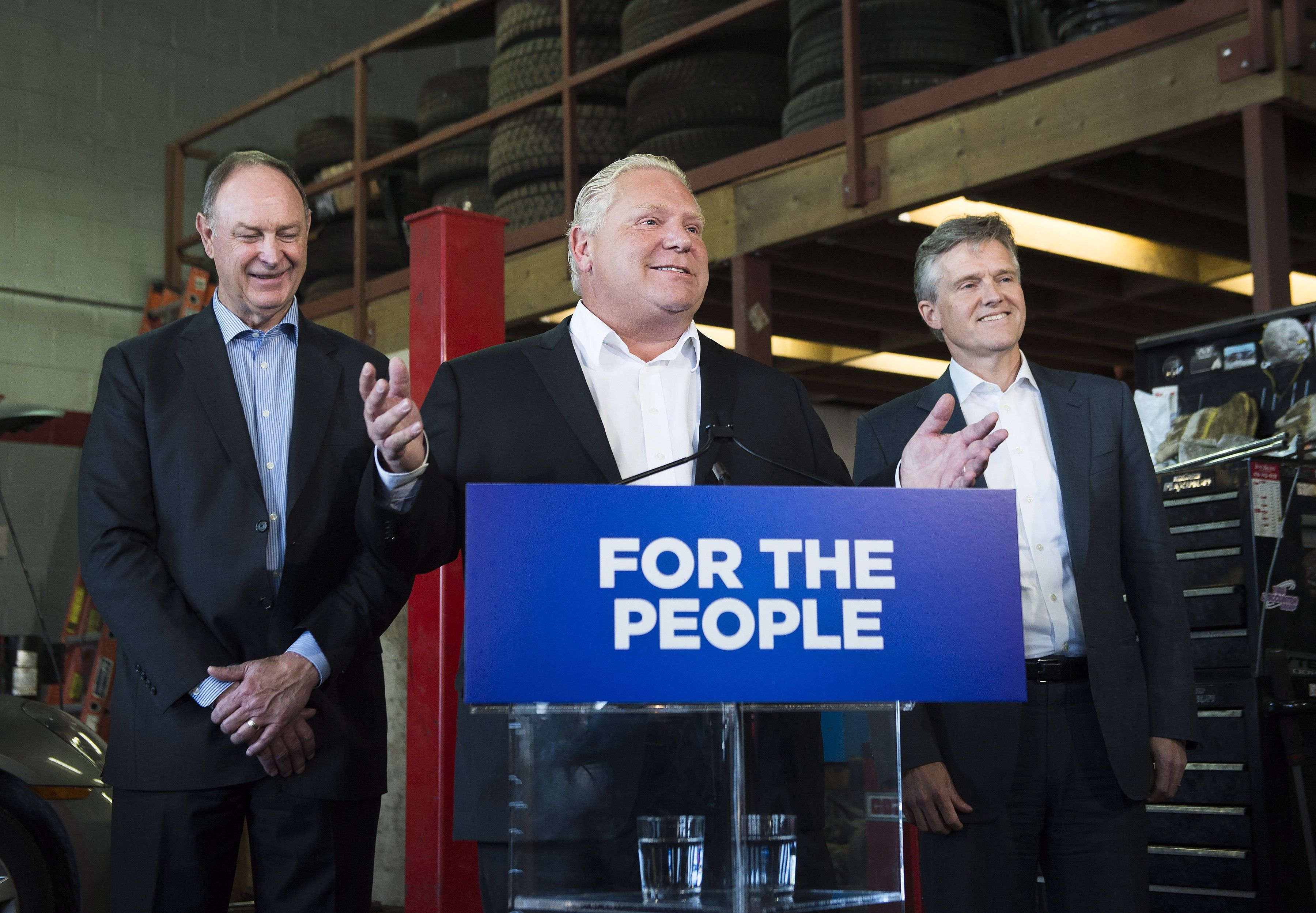 The Ontario government will abolish the province's Drive Clean vehicle emissions testing program as of April 1, 2019.
Premier Doug Ford, along with Environment, Conservation and Parks Minister Rod Phillips and Transportation Minister John Yakabuski, made the announcement during a news conference Friday morning at an auto repair shop in Toronto's west end.
The program, which had been in place since Mike Harris introduced it in 1999, had been under scrutiny for years. Drive Clean was intended to be a revenue neutral program working towards the ultimate goal of lowering the instances of poorly maintained vehicles causing heightened emissions on our roads. Despite it's goal to remain revenue neutral, Drive Clean had experienced years of surplus revenue - money that Ontarians would have preferred to keep in their pockets.
In addition, studies have shown that manufacturers are creating vehicles with lower emissions resulting in virtually no "fails" for newer vehicles.
In its place, Doug Ford and his majority conservative government plan on introducing an "enhanced program" targeting heavy-duty vehicles like commercial transport trucks.
"More vehicle will be tested and almost twice as many polluting vehicles will be repairs," Environment Minister Rod Phillips said.
"This means tougher on-road inspections and strong enforcement that will ensure that owners are accountable and properly maintaining their vehicle's emissions."
The province said details about the new program will be revealed in the coming months.